SERVICES DURING COVID-19
During the COVID-19 pandemic, the need for our specialist services remains critical.
Although our clinical staff are unable to meet veterans in person, we have adapted and enhanced our phone and digital services to provide 1-1 therapy sessions, introduced a range of online resources on our website and offered access to our online peer support community.
With the Government advising the public to avoid non-essential travel following the outbreak of COVID-19 (Coronavirus), we are asking that visitors do not attend any of our treatment centres. This includes veterans, who will receive their treatment and support off-site.
Our 24-hour Helpline 0800 138 1619 remains available to all veterans and their families for confidential mental health advice and support. Our online self-help is also available for guidance and support.
Are we the right Service?
Who can we treat?
We offer treatment to veterans of the UK Armed Forces, non-operational reservists and former members of the Merchant Navy. They will be domiciled in the UK and registered with a UK GP and have complex trauma-related or stress-related mental health issues resulting from military service, such as:
PTSD
Complex-PTSD (this is PTSD plus some specific other difficulties)
Anxiety
Depression
Who are we not able to treat?
Veterans who currently:
Have difficulties that severely affect their relationships with others
Are experiencing severe psychotic symptoms
Are at high risk, whether it be self-harm, feeling suicidal or at risk of causing harm to others
Are experiencing a mental or physical health crisis
Experience mental health problems mainly due to trauma or adverse life events that did not happen during their military service e.g. childhood trauma.
---
Waiting Time Information
We aim to carry out a screening assessment of referrals within 2 working days, to decide initially if our services are likely to be suitable for the veteran who has been referred or self-referred.  The screening assessment sometimes involves contacting the veteran, but usually does not, and is based on the referral information we receive.
We aim to provide a full clinical assessment (which always involves seeing or speaking to the veteran) within 4 weeks of receiving a referral, and to provide treatment within 14 weeks later (i.e., within 18 weeks of receiving a referral).
Our waiting times vary across the UK according to demand, with times fluctuating on a weekly basis above and below the target times mentioned above, but usually not to a significant extent.
COMBAT STRESS SERVICES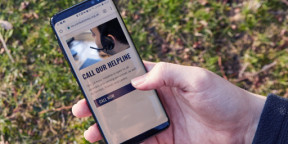 If you need to talk to someone or are a family member or carer worried about the mental health of a loved one, call our helpline.
Developed by the clinical experts at Combat Stress, these resources aim to provide guidance and support to former military personnel experiencing mental health issues.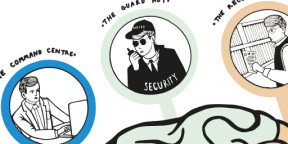 One of our psychologists talks about the symptoms of PTSD, how it develops and what it can feel like.
....................................
Everyone is unique and our highly skilled medical and clinical teams work with veterans individually to find the right support.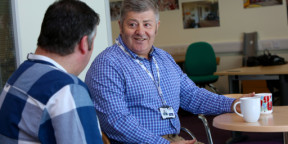 All our services are free of charge to veterans, we're here to help you tackle the past and help you to take on the future.