You are here:
Gifts in Wills
WAYS TO GIVE
Writing your Will is simple to do and is a lasting, positive statement about what matters to you. Your Will is an important step in ensuring the people and causes you care about are looked after. There are many different types of gifts you can leave in your Will, it could be a percentage, a possession or a cash sum. 
1. A percentage
Giving a percentage of your Will is often the best type of giving as it ensures your gift maintains its value over a long period of time, changing with the rate of inflation. Just 1% of your Will, after providing for your loved ones, can change the lives of veterans for years to come.
There's also a tax benefit if you give at least 10% of your net estate to charity, as the Inheritance Tax rate for the rest of your estate drops from 40% to 36%. This means that for every £100 you give to charity it only 'costs' your estate £24.
2. An item(s)
You can leave any item, from shares or a stamp collection to a car or house. You can choose to leave anything in your Will and this will go towards funding veteran treatment.
3. A cash gift
Sometimes kind supporters decide to give a fixed sum of money in their Will. This can be any amount that you choose, we sincerely appreciate any legacy that is left and every single one will make an impact. You can choose to leave a legacy in memory of someone, in honour of veterans who have protected our country, or to say thank you for the support you or your loved one has received from us. Whatever your reason, we appreciate each and every gift which enables us to help veterans. 
4. Residuary bequests
For residuary bequests there are certain legal documents needed to comply with guidelines. We've put together a factsheet which outlines this.
Your Guide to Leaving a Legacy
Leaving a gift in your Will can help us be here for veterans in years to come. For those currently serving, it means we can strategically plan for the future - you are investing in the wellbeing of future veterans. 
Get your free guide to leaving a legacy.
To find out more from our gifts in Wills team and to receive your FREE guide to leaving a legacy please email Sarah or call 01372 587 144.
If you'd like us to contact you simply fill in your details and we'll get back to you. Thank you. 
Let us help
If you'd like to chat about the impact you can make, writing your Will or legacies, please call Sarah Seddon on 01372 587144 or email sarah.seddon@combatstress.org.uk
COMMON QUESTIONS
How to transfer a Gift to Combat Stress?
If you have a Will that includes a sum of money left to Combat Stress, you can either chose to make a BACS payment (detailed below) or, if you prefer, please contact us with the person's name and address, and include a copy of the appropriate part of the Will. We ask that you include your contact details so that we can thank you and let you know it's arrived safely.
Please send to our Head Office address:
Tyrwhitt House, Oaklawn Road, Leatherhead Surrey, KT22 0BX.
For Bank Transfers, our BACs details are:
Account Name: Combat Stress
NatWest Account No: 00100013. Sort Code: 60-00-01
Swift: BIC  NWBK GB 2L
IBAN: GB91NWBK 6000  0100  1000  13          
How do I ensure my gift is received by Combat Stress?
To help ensure the gift you leave is received by Combat Stress, please include our name and Charity Registration details.
These are as follows:
Registered Charity No. 206002 (England)
Registered Charity No. SC038828 (Scotland)
Company Registered in England & Wales No 256353.
---
1 in 5 veterans are supported by gifts in Wills
Did you know that 1 in 5 of the veterans we support is helped thanks to gifts in Wills?
To find out more about gifts in Wills and how your legacy could make a life-changing difference, our Legacy Manager Sarah shares more information in this short video.
FREE WILL WRITING
Many people put off writing their Will, believing it to be expensive. But, with our free Will writing partnerships creating (or re-writing) your Will doesn't have to cost you a penny.




A HEARTFELT THANK YOU
Stories from some of our legacy givers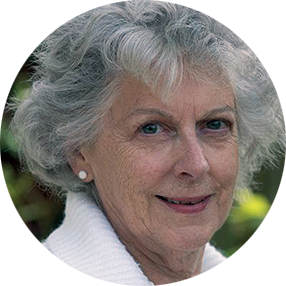 Read more stories from our legacy givers
We are grateful to all of our legacy givers for choosing to invest in the wellbeing of veterans. Visit our legacy givers page to read more stories from those who have left a gift in their Will.