You are here:
Our history
Our history, our future
In 1919, the pioneering founders of Combat Stress changed attitudes to veterans' mental health. 
Our original name was the Ex-Servicemen's Welfare Society and we opened our first "recuperative home" in 1920 on Putney Hill in South West London.
For almost a century, we've helped former servicemen and women deal with trauma-related mental health problems such as anxiety, depression and post-traumatic stress disorder (PTSD).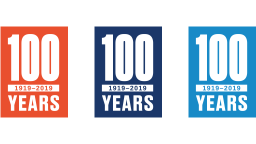 Changing attitudes to mental health
The founders of Combat Stress saw how thousands of servicemen from the First World War with severe mental health problems received little or no sympathy. Many men were suffering from shell-shock and were sent to mental war hospitals.
Combat Stress changed attitudes to mental health. The charity's founders believed that veterans could be helped to cope with their mental health problems through a rehabilitation programme. In 1919 Combat Stress started occupational therapy including basket weaving. Occupational therapy is still offered today at our treatment centres and in the community teams.
Pioneering approach
Over time we have developed our services and we now provide evidence-based clinical programmes, treatment and support alongside our 24-hour Helpline.
Combat Stress today
We continue to support former servicemen and women from every service and every conflict, on the phone, online, in the community and at our treatment centres across the UK.
To find out more about the treatment and support available for our veterans click here.