100 years of caring
Shortly after the end of the First World War, our founders saw how servicemen returning with shell shock received little to no sympathy from the public. Struggling with what we now call post-traumatic stress disorder, veterans were either locked away in mental war hospitals or had to suffer in silence at home.
But our founders believed that with the right support, veterans could be helped to lead fulfilling lives despite their mental health problems. On 12 May 1919, Combat Stress was founded. Taking a stand against the contempt and misunderstanding around mental health at the time, our founders began fundraising to introduce recuperative homes for veterans, where they could take part in occupational activities to help them rebuild their lives.
Occupational Therapy at Tyrwhitt House circa 1950s

Veterans being cared for at Eden Manor

Fundraising in 1950s

Basket weaving in Occupational Therapy

Veterans at Tyrwhitt House circa 1970s
Over time we have developed our services and we now offer evidence-based clinical programmes, treatment and support alongside our 24-hour Helpline.
The way everyone talks about mental health has changed in recent years too. This, as well as challenges surrounding recent conflicts, means that demand for our services is at an all-time high.
Although much has changed over the last century, we're still here for former servicemen and women - because the mental health problems they can face are the same as they were in 1919.
We know that invisible illnesses can be just as hard to cope with as physical ones. With your support, we can help every former serviceman and woman who needs our unique mental health treatment – today, tomorrow and in the years to come.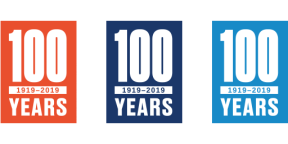 Since 1919 we've been here for veterans when they're having a tough time – take a look at the difference we make.