You are here:
Hold your own virtual quiz
breadcrumb navigation:
Home

/

current page Hold your own virtual quiz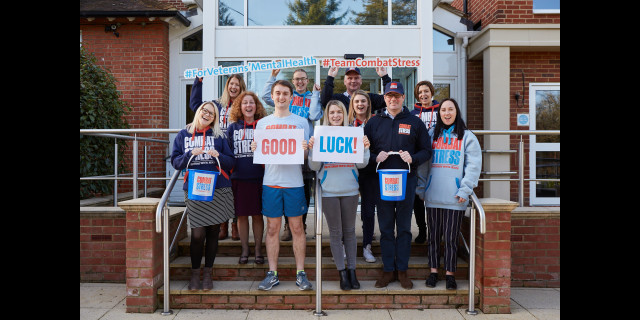 Hold your own virtual quiz
Lets get quizzical for veterans' mental health! Get your thinking cap on and put on a virtual quiz to entertain your friends and family while we're all doing our bit to save lives by staying home.
Hosting a quiz is a fun and easy way to connect with your loved ones online, and help us ensure we can support veterans with mental health problems like PTSD.
Setting up your quiz
Choose a day and time that works best for you and your guests.
Choose the platform you'd like to host your virtual quiz on such as Whatsapp, Skype, FaceTime, Facebook, or Zoom (we have more details on these in our free pack).
Set up your JustGiving page and ask for a suggested entry fee or a donation of what they'd normally spend on a drink at the pub.
Hold your quiz! You'll get five rounds of questions in your free quiz pack that you can use, or you can write your own if you'd prefer. We're working on more questions for those that want to do more than one quiz night!