You are here:
Armistice Day
The History of Armistice Day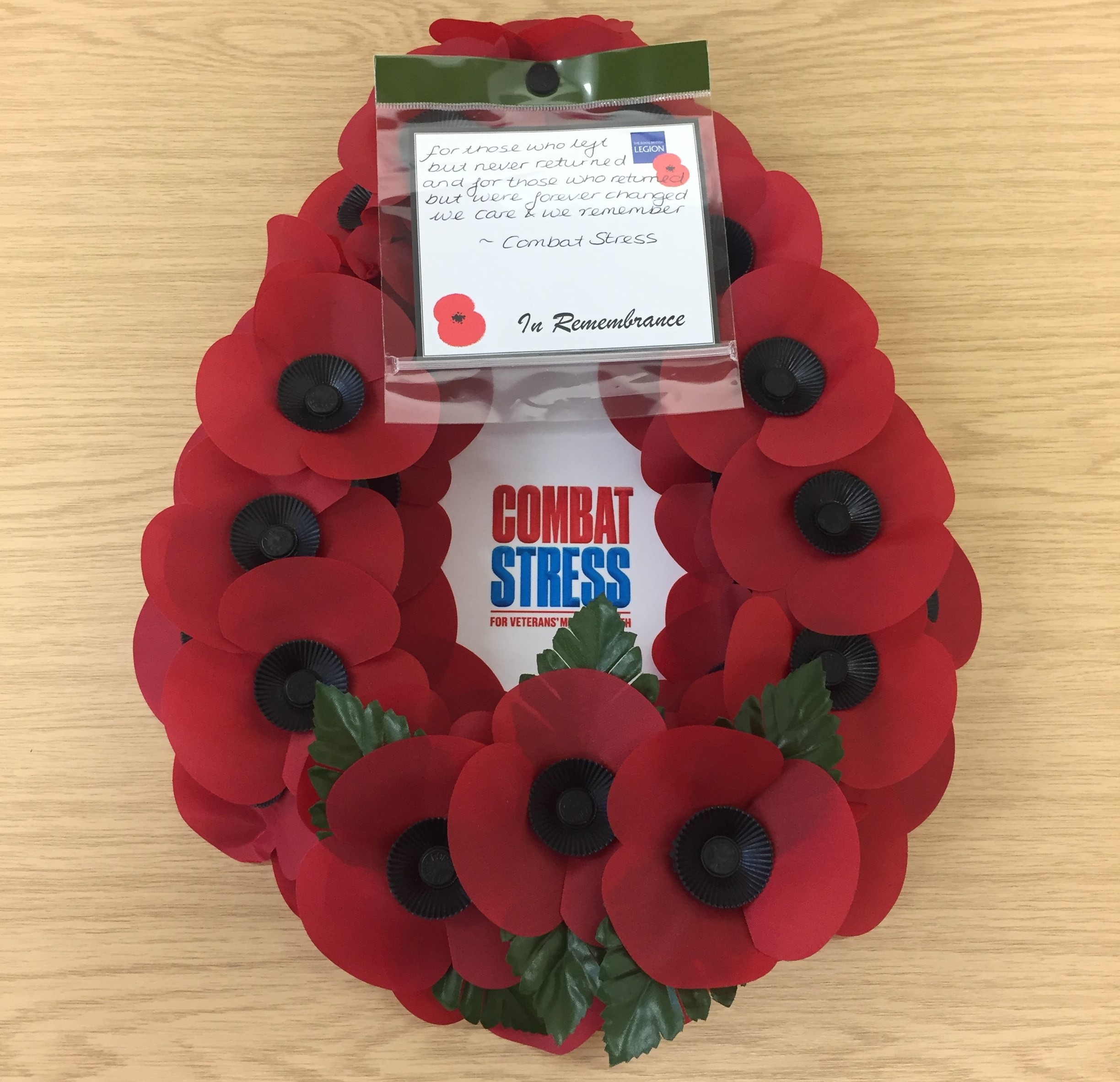 Each year on 11 November we honour those who sacrificed so much in defence of this nation by recognising Armistice Day and holding a two-minute silence – one minute for those who fell during conflict and one minute for those who returned, forever changed.
We also honour all servicemen and women of every service and conflict, from the First World War through to recent conflicts in Iraq and Afghanistan.
What is Armistice Day?
'Armistice' is Latin for 'to stand (still) arms'
The Armistice was the agreement to end the fighting of the First World War and begin peace negotiations. It began at 11am on 11 November 1918.
For this reason, at 11am every year on 11 November, we take a moment to commemorate. It is a day to remember the soldiers that died across the world between 1914 and 1918 - including those who died between Armistice and the end of the First World War - as well as those lost in all the conflicts which have since followed.
Armistice Day and Remembrance Sunday
Armistice Day is recognised on the specific day of the agreement (11 November). This is the same date each year.
On the closest Sunday to this date, we also recognise Remembrance Sunday with a two-minute silence and a National Service of Remembrance, which is usually held at the Cenotaph in London.
Where Armistice Day commemorates the end of the First World War, Remembrance Sunday commemorates the contributions of British and Commonwealth military and civilian servicemen and women in the both World Wars and later conflicts.
Why we commemorate Armistice Day
The First World War was one of the largest wars in history and led to the death of millions of people across the globe.
Armistice Day recognises, commemorates and celebrates the end to this devastation and honours those who bravely and selflessly fought to defend our nation. It allows us the opportunity to give our unending thanks to each and every one of them.
And it also give us the opportunity to extend our gratitude to all those since who have followed in their footsteps and continued to honourably protect the nation.
Armistice Day ensures that the sacrifice of all these people remains unforgotten and always appreciated.
The after-effects of war
We also spare a thought for those who returned from the front line with life-changing injuries – visible or not – and their families.
And we are here to support the small but very significant minority, from all services and conflicts, who returned with complex mental health conditions. An invisible injury, it can be debilitating for veterans as they relive their combat, long after leaving the battlefield.
Combat Stress was founded over 100 years ago to support the thousands of soldiers who returned from the First World War with shell shock.
Misunderstood, they received little support from the country, but our Charity was formed to provide them with respite care and to help them overcome the unimaginable horrors they experienced. Now, we provide specialist, evidenced based treatment to those veterans with the complex mental health issues.
Every year over 2,000 veterans turn to us for help; this number of veterans contacting us for help indicates that the stigma of mental health is reducing. However, it shows the importance of ensuring all veterans can receive the life-saving mental health support they need and deserve.
Combat Stress 100
A true insight into the realities of PTSD
In November 2020, in honour of Armistice Day, we released the Combat Stress 100 project – a true insight into the impact of living with military trauma. Unfiltered, unguarded and profoundly moving accounts from UK veterans highlight the agony of living with PTSD and the toll this, and other complex mental health conditions, can have on veterans and their families.
Comprising of a podcast, film and Living Archive, you can find out more about the project and how to watch or listen in at  https://combatstress.org.uk/combat-stress-100
Need support?
If you have been impacted by your time in the Forces, if you are still in the Forces and need support, or if you're the loved one of a veteran or currently serving member of the Forces and want to talk, then we're here to help.
Our free, 24-hour helpline provides confidential mental health advice and support. Please call 0800 138 1619 or text 07537 173 683.
We also have a series of online self-help resources to help with a range of mental health problems veterans may be experiencing right now. There are also resources that provide specific support for the families of veterans and for organisations that employ veterans. To access our self-help resources, please click the button below.