You are here:
Amazon rewards Combat Stress's commitment to veterans
Latest Stories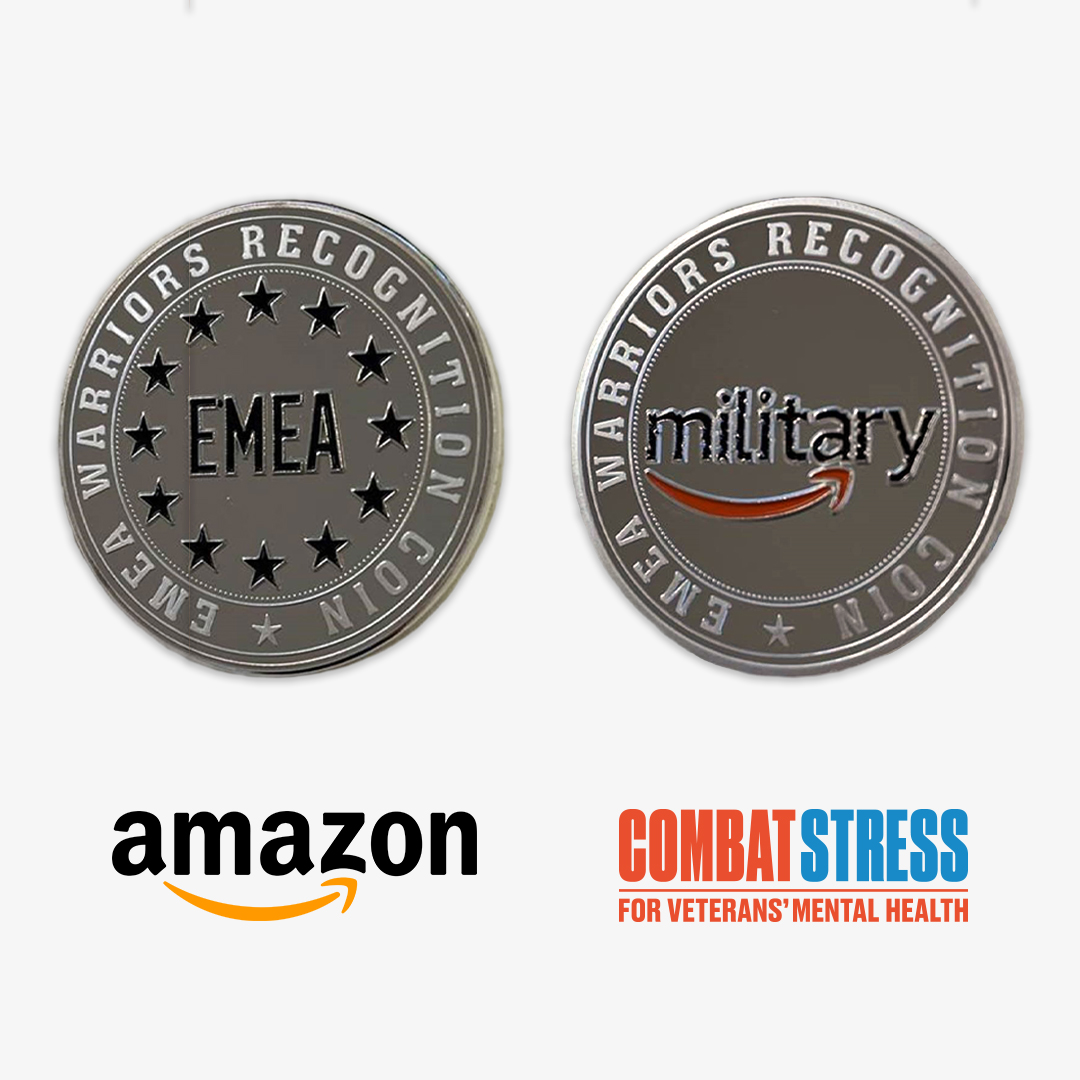 Amazon has presented Combat Stress with a special token of appreciation in recognition of our commitment to veterans.
The EMEA (Europe, Middle East and Africa) Amazon Warriors Board, Amazon's veterans' affinity group, has awarded us with an EMEA Warriors Recognition Coin.
These coins are rarely given out. In a letter to Combat Stress, the EMEA Amazon Warriors Board wrote:
"As of October 2021, the Amazon veteran community in EMEA alone is over 8,000 employees and growing. Most of which would have used, been aware of, or supported your services.
"As a token of our appreciation, we would like to present you with an EMEA Warriors Coin. The coin is a means by which we thank members of our community for going above and beyond in supporting the Amazon military brand."
In November 2021, Amazon hosted a webinar for global employees featuring our Medical Director Prof Catherine Kinane. She spoke about the impact the withdrawal of troops from Afghanistan was having on the UK veteran community, the specialist services we deliver to veterans, and how Amazon employees can get involved in our annual March in March fundraising challenge.
Amazon Warriors include serving personnel and veterans around the world, as well as their families, and provides members with a professional network, organises community outreach programmes and assists veterans during their transition into civilian life within Amazon.