You are here:
Volunteers' Week 2022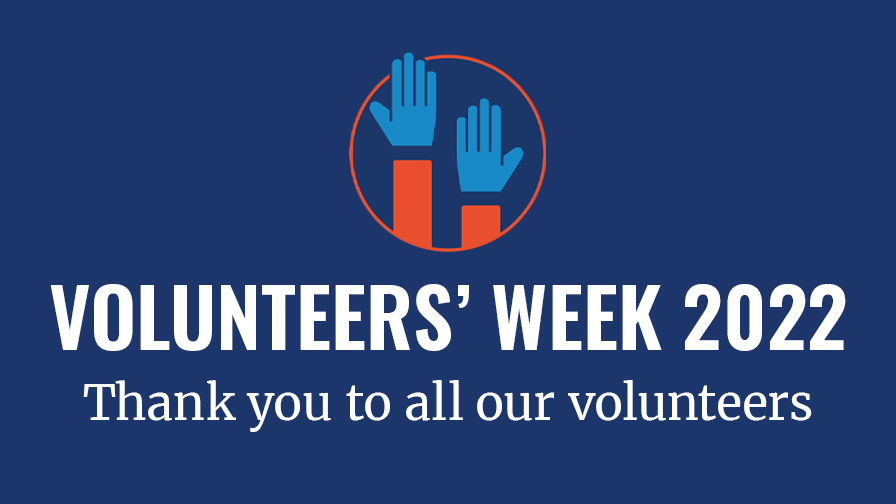 Volunteers' Week is an annual celebration of the contribution millions of people make across the UK through volunteering.
To celebrate the week, we're saying a huge thank you to our amazing volunteers, who help us raise awareness and help more veterans who need us.
We're also sharing the stories of our fantastic volunteers and ways you can get involved, no matter how much time you can spare.
If you want to share your thanks for volunteers across the UK, you can get involved by commenting on our social media posts throughout the week, to express your appreciation.
Meet our volunteers
Hear from just some of our selfless, dedicated volunteers on how and why they volunteer with Combat Stress.
We are so grateful to every single one of our fantastic volunteers for their contributions. Whether it's an hour, a day or more, every single volunteer makes a life-changing difference.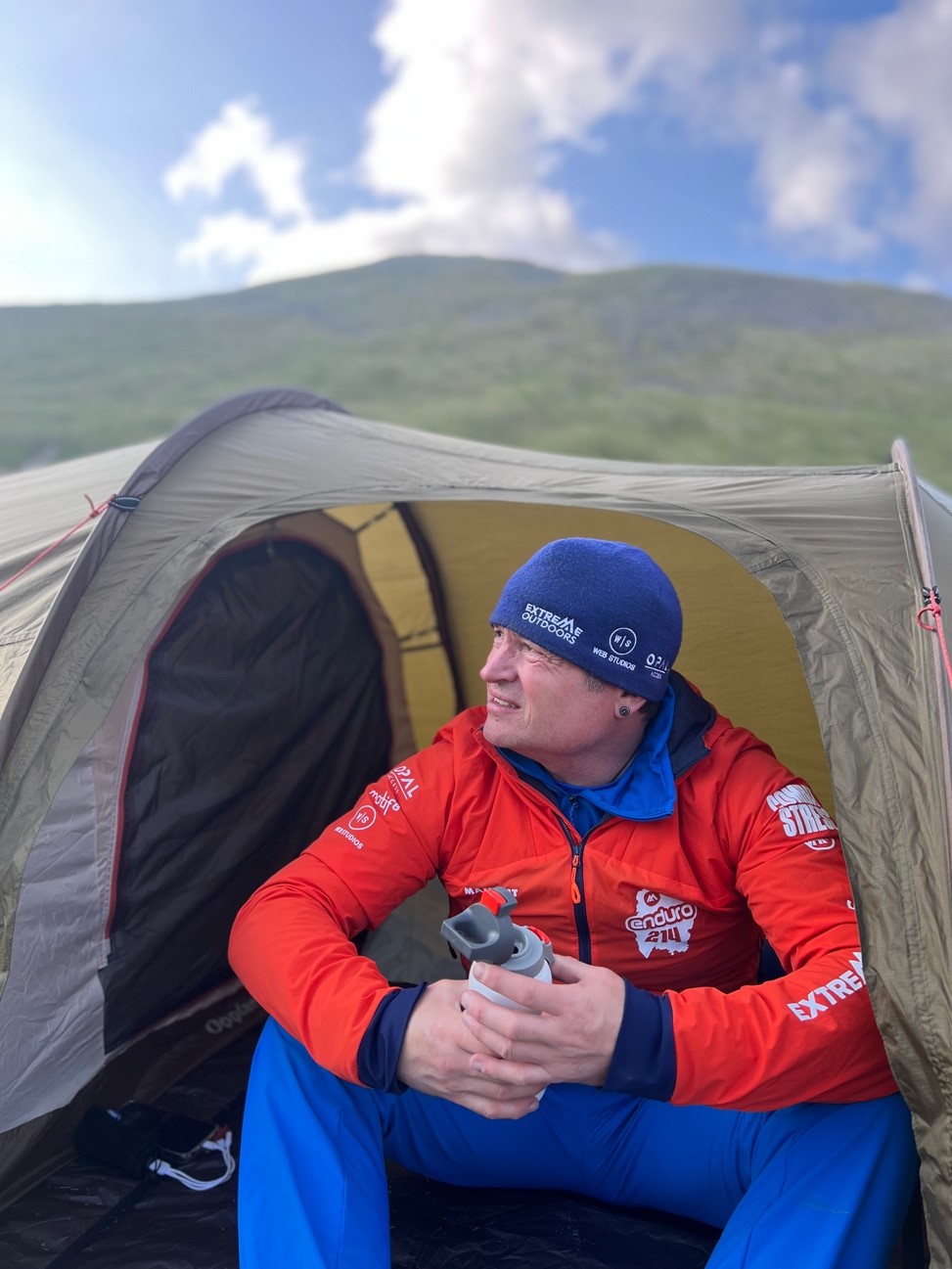 Guy Hallam, Community Volunteer, Shropshire
"Having served myself in the Royal Air Force, I have sadly lost several colleagues through mental health and have friends who have suffered or are suffering. 
"I also have one son in the Parachute Regiment and one son in the Army Reserves.
"Now mine and my wife's children are independent, I have some time to give and will hopefully help reduce the burden on many veterans."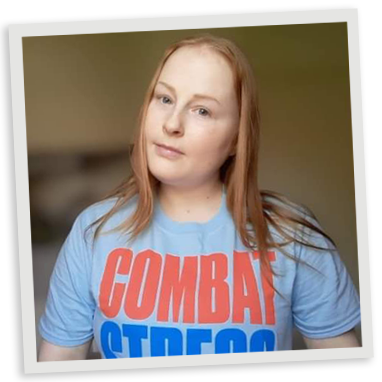 Nicolle Davenport, Community Volunteer East Yorkshire
"I volunteer because I believe it is extremely important for veterans and their families to receive the support they need.
"I believe that Combat Stress provides exceptional support and would like to contribute towards helping those that need it.
"I aim to give something back to those that have given so much for this country."
Barry Coase and Bella, Community Volunteers, Eastbourne
"We've been volunteering with Combat Stress for about five years.
"Having served in the military myself, I have experienced my own troubles. However, volunteering for Combat Stress has given me a great sense of pride and purpose. 
"As a result of volunteering over the years, we've been fortunate to meet some inspirational people. 
"I recognise the importance of this amazing charity and we will keep on volunteering."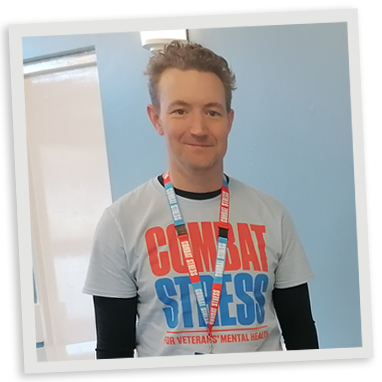 Matthew Mayes, Forces Rep at Robertson Barracks, Norfolk
"Combat Stress is a charity close to my heart, I have served in the RAF, 1st Bn Royal Anglian Regiment, a brief spell in the Reserves and now the MPGS.
"Within my time I have seen the care for soldiers change a lot and it is so important to identify and treat those who have mental health issues and support them through it.
"I really believe I am well placed to be of help in raising awareness of how Combat Stress can help with mental health issues and to raise the funds needed to keep the charity moving forwards."
Brandon Prophet, Forces Rep at RAF Scampton, Lincolnshire
"I've been working with Combat Stress for just over 12 months, starting when I was on Initial Officer Training at RAF Cranwell. It was learning about the charity and the great work that Combat Stress do that encouraged us to push on with our fundraising ideas.This resulted in MIOT 6 (Modular Initial Officer Training Course) raising over £7,000 for the charity.
"Since being at RAF Scampton I've been a Forces Rep for Combat Stress for about five months.
"Combat Stress is a great charity and I hope to be able to continue work with them for many years to come."
Andy Bell, National Veterans' Voice Volunteer
"Words cannot express my profound gratitude in being able to experience the amazing work Combat Stress has done with me as a veteran.
"It wasn't easy, but I have learnt to keep going and overcome challenges that seem insurmountable at the time.
"Combat Stress gave me the tools to combat the worst moments of my life and discover new strengths that lay buried under the fear, anger and grief that came with PTSD.
"I have been a veteran for 20 years after serving in the Royal Air Force for 22 years.
"I was told about the National Veterans' Voice and I was very nervous to join. However, after my first meeting with them they listened to what I had to say and I realised that this was a group of people like me who wanted to help make a change.
"I felt at ease and very comfortable in making this a positive experience for me, so when the position of the secretary came up, I jumped at the chance.
"This organisation has helped me learn more about the things I can do to help other veterans and even my family.
"I know that when I am out of options this is where I will go because they understand what we have been through as veterans and their main goal is for us to live healthy and stress-free lives."
Our volunteer vacancies
If you've been inspired to volunteer your time to change veterans' lives, you can explore all our current volunteering vacancies, discover more about each role, and find out how to apply on our website