You are here:
Remembrance Day 2020
Honour Remembrance Day at home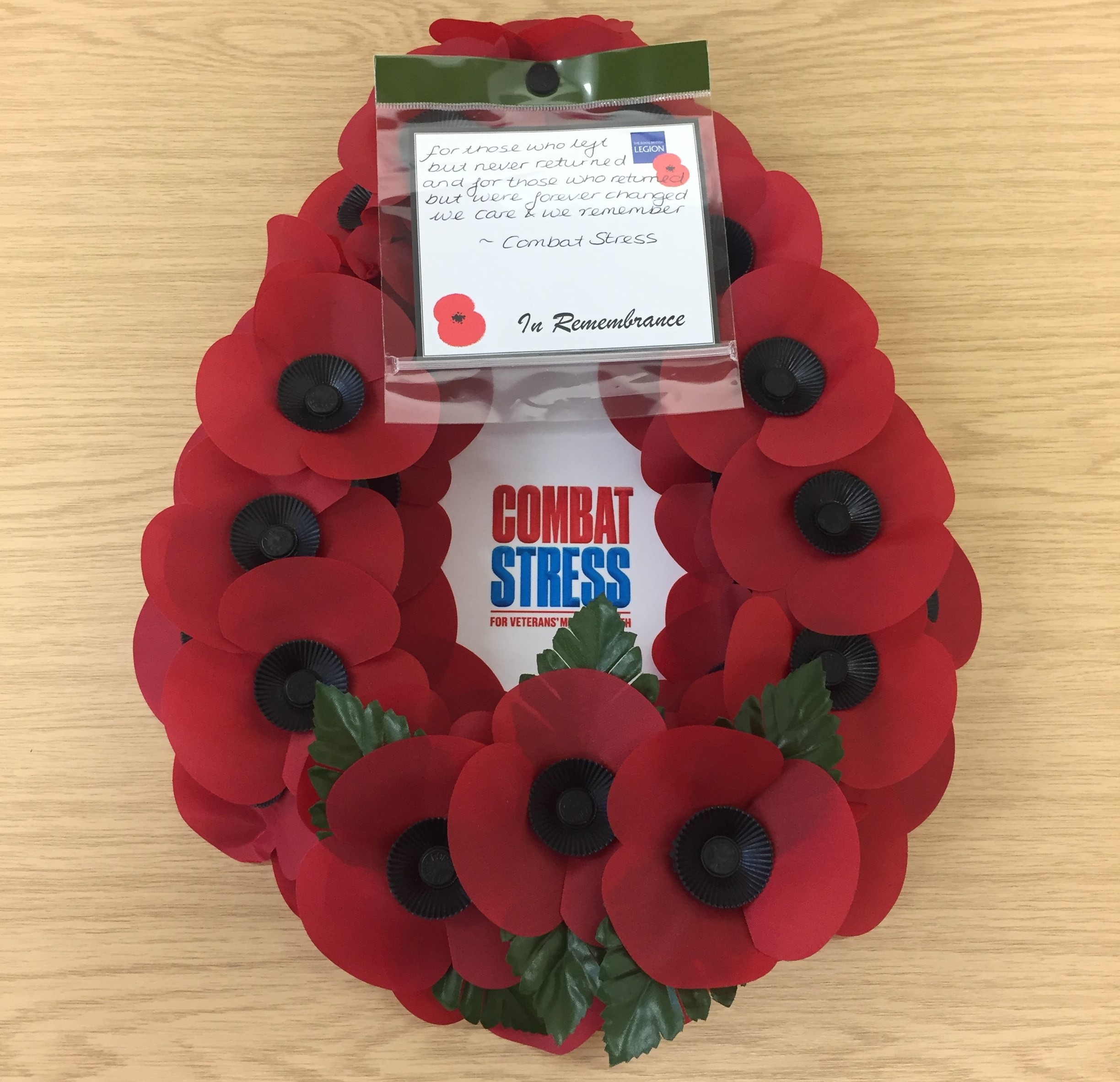 This years' Remembrance Service at the Cenotaph will go ahead as a closed ceremony but unfortunately, due to the COVID-19 pandemic, it will be closed to the public.
This decision has not been made lightly by the Government, but has been deemed necessary to ensure the safety of the public during the pandemic. However, we know that this may be disappointing for some.
To ensure you can still commemorate this poignant day and stay safe, we've put together a range of activities you do at home.
Ideas for commemorating at home
Hold a small Remembrance Service in your garden with your household.
Video call loved ones and hold a 'virtual' Remembrance Service.
Share stories of a loved one – or yourself – who has served or is currently serving, to show your support to our Forces (past and present). You could even share the story on social media and include photos and videos too.
Join the #DoorStepSalute initiative on Remembrance Day. After the two-minute silence, we invite you to join the initiative by standing outside your home and saluting for the Forces. You can then take a picture of your salute and post it on social media using #Doorstepsalute to show your support to those who give so much to protect our nation.
Write a poem of Remembrance to veterans and those currently serving.
Write letters of Remembrance to veterans and those currently serving.
Create your own Remembrance art piece – art is a great way to honour the day and can also have a positive impact on your mental health.
Create your own poppy wreath – you can do this with any materials you like.
If you're holding a virtual service, why not consider asking your virtual guests to read a poem or letter on the day or say a few words of respect. You could also share what you create with others by putting them up in your windows or sharing them on social media. If you do share on social, don't forget to tag @CombatStress 
Get involved with Combat Stress 100
We're releasing the Combat Stress 100 project – a true insight into the impact of living with military trauma. Unfiltered, unguarded and profoundly moving accounts from UK veterans highlight the agony of living with PTSD and the toll this, and other complex mental health conditions, can have on veterans and their families.
Combat Stress 100 comprises of a six-episode podcast, a one-hour film and a Living Archive.
Please note: Combat Stress 100 is not suitable for those under 16. Please be aware the content contains strong language and upsetting descriptions of trauma-related events.
The Combat Stress 100 project, which was made in partnership with reminiscence charity Age Exchange, was made possible thanks to funding from the National Lottery Heritage Fund, and of course the veterans who bravely shared their story. We're also grateful to CDS Defence & Security, who have kindly sponsored the Podcast and AlixPartners who have generously sponsored The Living Archive. As well as the National Army Museum and the National Museum of the Royal Navy, who partnered with us for the recent online screenings of the film.
Listen to the podcast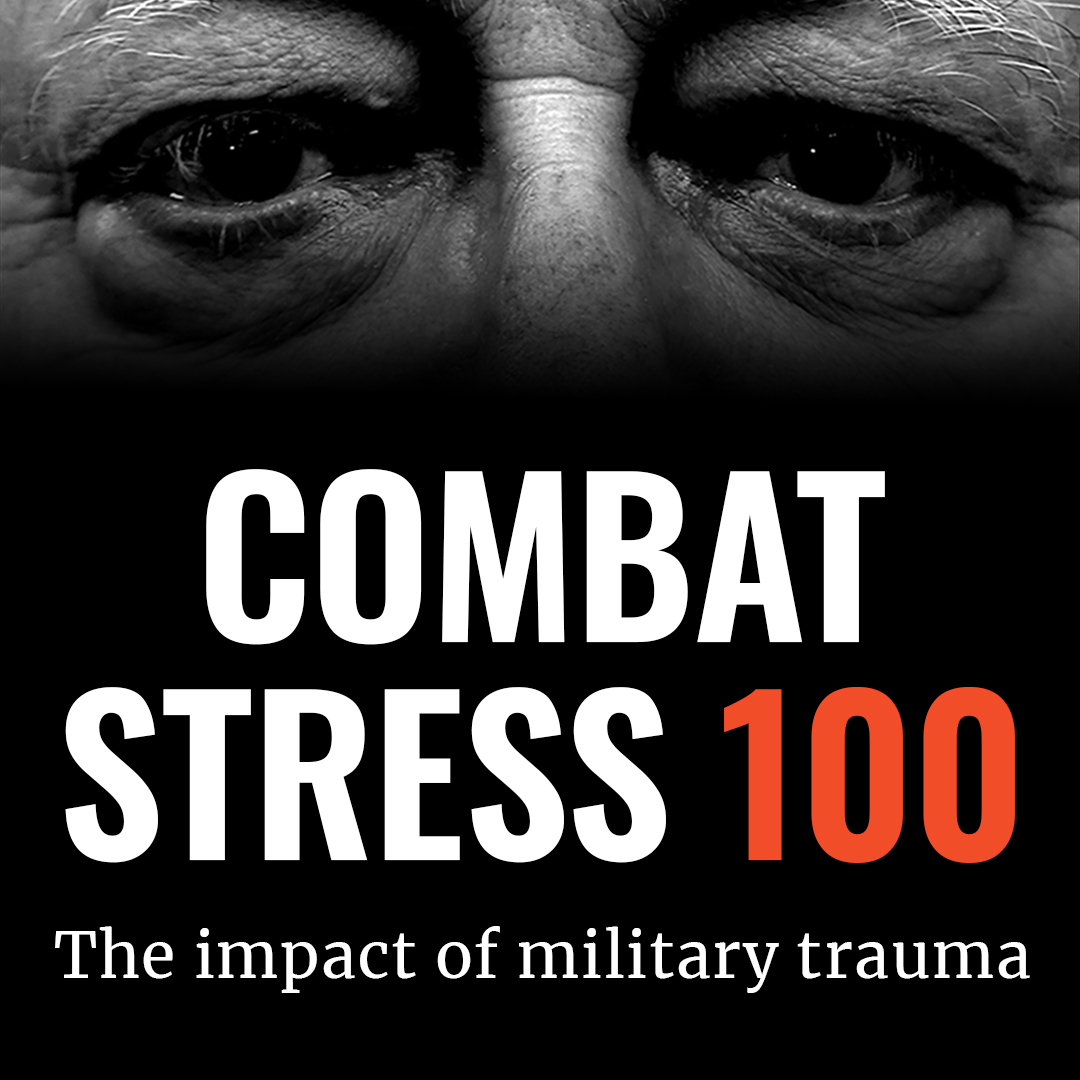 Over this six-episode series, you'll hear the heart-rending true stories of UK military veterans who experienced extraordinary events and survived, but not without consequences; post-traumatic stress disorder (PTSD), depression and, for some, substance misuse. To listen to the podcast, click the button below or listen on Audible, iTunes or Spotify: just search 'Combat Stress 100'.
Watch the film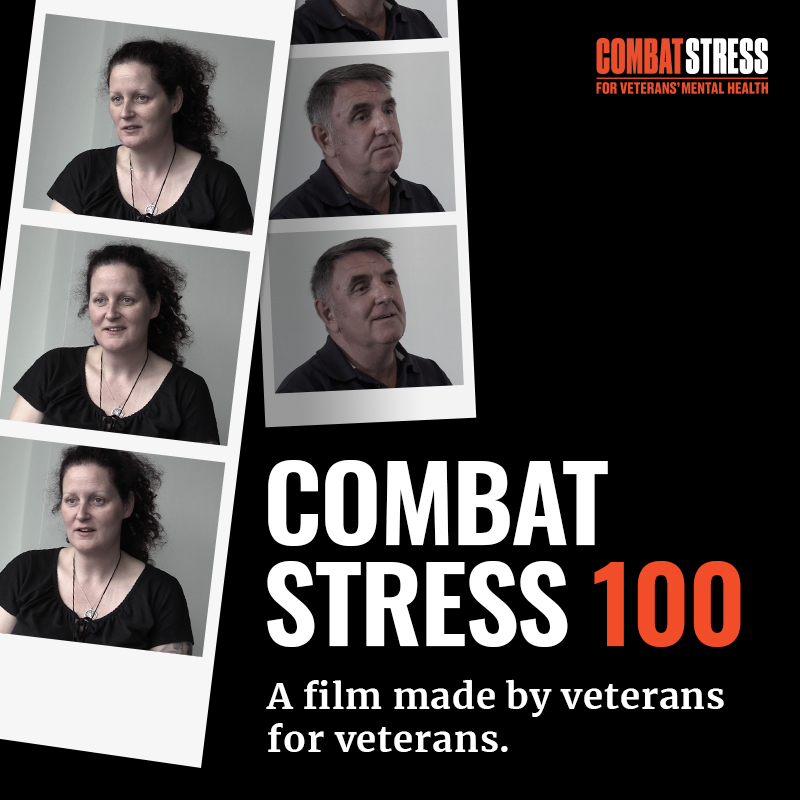 The one-hour film captures the hard-hitting stories of veterans. The camaraderie of basic training, the reality of frontline combat, the devastating impact of PTSD, and the enduring strength of veterans to rebuild their lives.
Learn about the Living Archive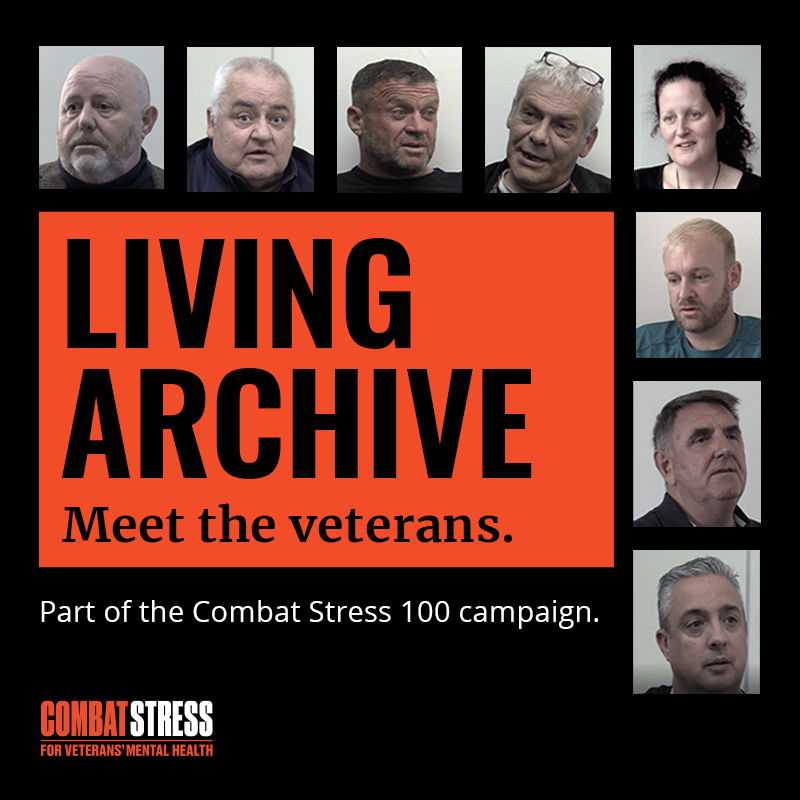 You'll shortly be able to explore our Living Archive – a collection of unfiltered and profoundly moving interviews with veterans and their families, recorded around the UK.
These one-on-one interviews form the basis of our film and podcast series – and by sharing them in full we hope to further improve the understanding of military mental health issues among veterans, researchers, medical professionals and the public.
Keeping checking in with our website as our Living Archive will be launching soon.
Thank you
From the whole Combat Stress team, we thank you for honouring our Armed Forces – past and present - this Remembrance Day.
If you would like to make a donation this Remembrance Day, we'd be really grateful. During Remembrance Sunday and Armistice Day, the crucial role veterans have played in securing the safety of our society is brought to the fore. But for some who have served their country, the battle goes on even after they've returned home. Severe and complex mental health conditions can develop that have devastating consequences for them and their families.
A gift from you can help veterans find a way forward with our specialist mental health treatment.  Any gift you can give - big or small - can make a life-saving difference. Thank you.