You are here:
Mental Health Awareness Week 2022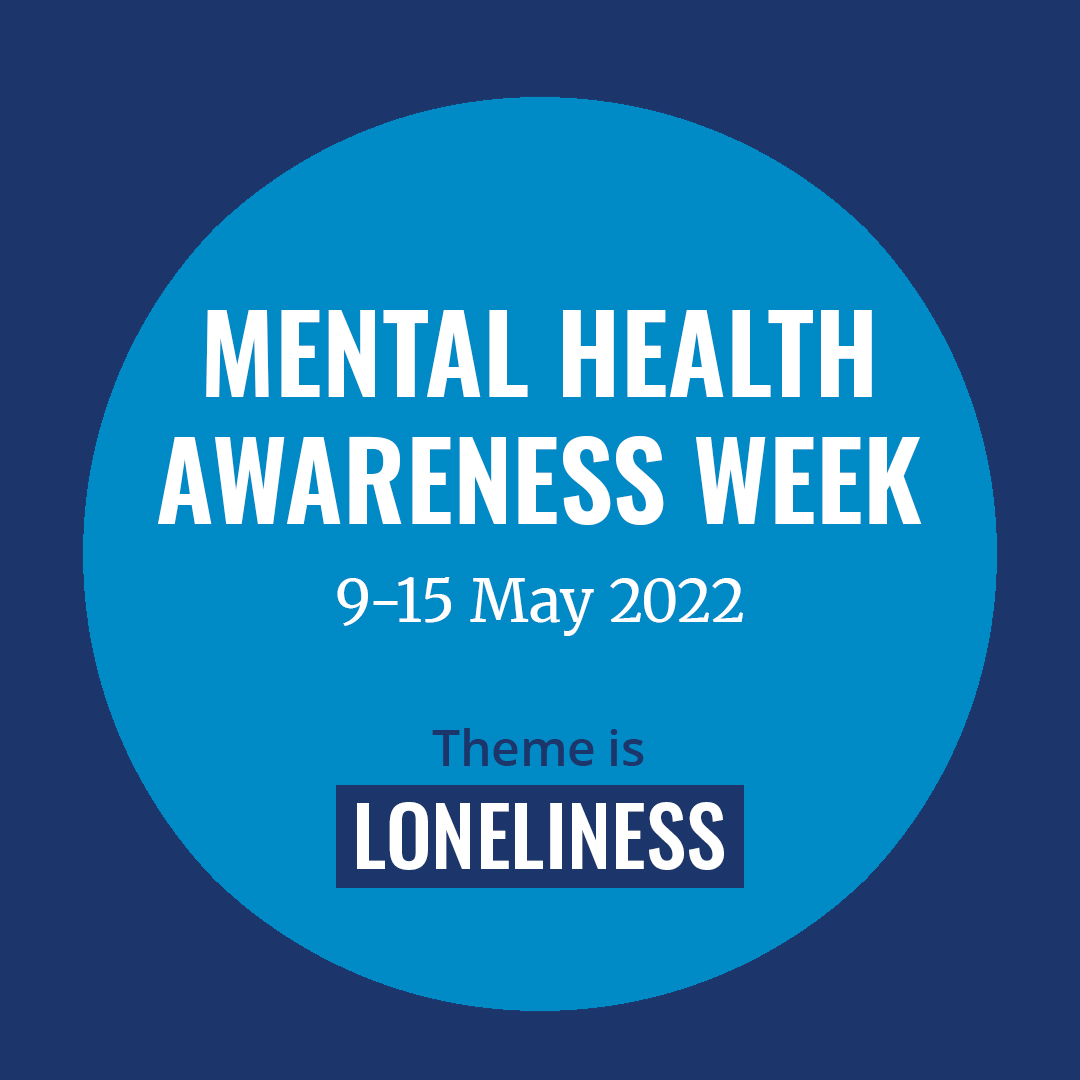 This year for Mental Health Awareness Week (9 – 15 May) the theme is 'loneliness'.
We know loneliness can affect many veterans and civilians for a variety of reasons.
While loneliness isn't a mental health problem in itself, those who are socially isolated are more likely to experience mental health problems and having a mental health problem can increase the chance of feeling lonely.
It's important that if you're feeling lonely or are isolated you seek support.
The following page has been put together by our expert clinicians to support veterans with feelings of loneliness.
What is loneliness?
There's a wealth of psychological, sociological and neuroscience research that highlights how mammals, and in particular humans, have an innate need for deeply connected social attachment.
From an evolutionary perspective, social connection, caring and supportive relationships help us feel safe.
Loneliness is an emotional experience communicating to us that something important (that connection) is missing.
It's important to stress that loneliness is not the same as being alone. For instance, you can feel lonely in a group of people (friendship circles, family, work colleagues) if you don't feel emotionally connected to that group.
What causes loneliness?
Despite our evolutionary instinct to form attachments, for some people important relationships have been abusive or neglectful, resulting in a feeling of danger or distrust.
This means they may feel more at peace and safer when alone, as being in groups while feeling lonely may serve as a reminder of what might have been if it weren't for these formative experiences.
Many things can lead to feelings of loneliness – bereavement, relationship break-ups, leaving education or work, or re-location. Anniversaries, such as of conflicts, can serve as a reminder of important losses and old feelings of loneliness can resurface at these times.
Loneliness can be heightened for certain groups such as veterans, single parents, carers, minority groups, asylum seekers and refugees, and many others.
Veterans may be particularly susceptible to loneliness as they make the transition from service into civilian life. Veterans often tell us that they don't feel they can relate to civvies, like they're a different species altogether, and that they could not possibly understand the things a veteran may have seen or endured.
How to overcome loneliness
Connect with peers
 
Connect over shared interests where the focus is on activity rather than the intensity of face-to-face talking
 
Take it slow
 
Try not to compare yourself to others – take people for what they are and take yourself for what you are
 
Connect online
 
Be curious about difference of opinion, try to understand different points of view rather than defending your own
 
Be authentically you, trust that you'll find your tribe
 
Look after your needs – sleep, diet, physical exercise, outside activity, avoid drugs and alcohol – the better you feel physically, the more confident you'll be in social settings
 
Start activities with people you trust and build confidence before branching out on your own
 
Be brave and take the lead in arranging social activities with friends and family
 
Learn assertive skills so you can manage conflict effectively
 
If you've been hurt in the past, remember each new connection you make has potential to disconfirm every prediction your wounded heart is making
If you're a veteran, or family member, affected by complex mental health problems including PTSD, depression or anxiety, help is available.
Our specialist clinical team, alongside veterans, has created a range of self-guided mental health resources, available on our website. The guides are confidential, can be completed at home and in your own time, and are free to use. Visit selfhelp.combatstress.org.uk
You can also call our 24-hour Helpline, free, on 0800 138 1619. Alternatively, you can email our Helpline team at helpline@combatstress.org.uk or text them on 07537 173 683 (standard text charges may apply).
Support for veterans
Developed by the clinical experts at Combat Stress, these resources aim to provide guidance and support to former military personnel experiencing mental health issues.