You are here:
International Nurses' Day 2023
Combat Stress' Origins
The history of nursing at Combat&nbspStress
Our founders believed that with the right support, veterans could be helped to cope with their trauma through rehabilitation. So (coincidentally on Florence Nightingale's birthday and what is now International Nurses' Day) on 12 May 1919, Combat Stress was founded.
We can see from these historical images just how much the nurses were involved in the veteran care and everyday life.
Working with the rest of our specialist clinical team, our nurses have now been supporting veterans for an incredible 103 years.
100 years of nursing at Combat Stress
How nursing has changed over the century
While our nurses don't wear the nursing wimples, caps and uniforms of earlier years, and their skills in trauma work, substance misuse and mental health are different to the skills the original Combat Stress nurses held, much remains the same. Our nurses today still uphold the core principles that have always been at the centre of our service, of working together in the best interests of people in our care, displaying compassion, focusing on improving lives and working with and for those we treat.
Our nurses remain as dedicated and driven by their work today as the very first nurses in 1919.
Heather Steers, Head of Nursing
"As the daughter of a veteran and the partner of a serviceman, I became increasingly interested in the needs and experiences of veterans and knew I wanted the opportunity to work with them.
"I joined Combat Stress as the Head of Nursing after 25 years in the NHS. This role allows me to unite and support my nursing colleagues as well as provide clinical input to veterans and play a part in developing our clinical treatment programmes. It's so rewarding seeing it benefitting veterans; nurses are essential to our services and often one of the first people veterans meet coming into the charity.
"My colleagues and I were drawn to nursing because we care about making a difference, helping, encouraging and supporting people, managing their fears and celebrating moments of positive change and achievement. That makes the work we provide so incredibly rewarding."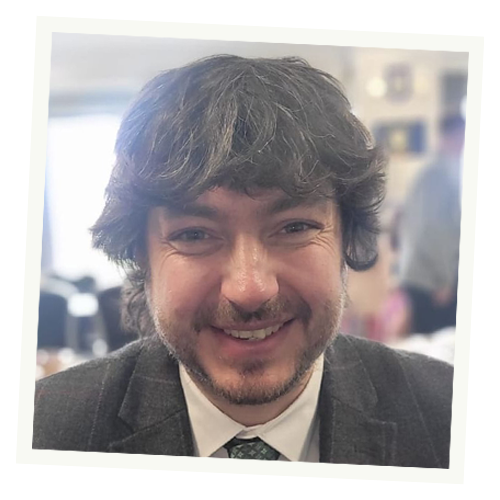 Alan Meechan, Senior Nurse
Alan worked as an aircraft technician in the RAF for four years but left the service due to a deterioration in his mental health. He decided to retrain as a nurse which has helped him regain the esteem and sense of purpose he felt he lost out on after leaving the RAF.
"I am involved in the assessment and treatment of veterans in the community and as a nurse I have the flexibility to support someone with their needs which can either be clinical treatment or connecting them with different services which could be welfare or socialisation opportunities.
"Being a nurse with Combat Stress has given me the opportunity to contribute to the military community I feel I missed out on during my own service. Through my time I feel I have helped all veterans but particularly the veterans that their service has been cut short through no fault of their own.
"Our team have a wide range of skills and experience and it is important to support all veterans including veterans who have similar feelings to myself. I have the privilege of generally being the first person someone opens up to during assessment and my aim is for them to leave the door with a sense of hope of support being available to achieve their goals."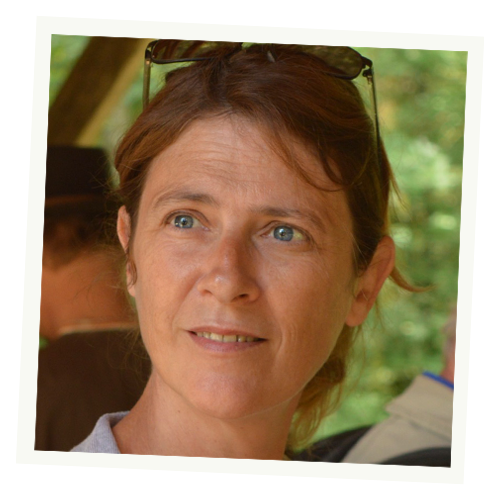 Lynn Millinson, Substance Misuse Nurse
Lynn started her nursing career in 2010 and joined Combat Stress nine years later. Her role involves supporting veterans and helping them to gain a greater understanding of the impact alcohol or the substances are using impacts on their mental and physical health.
She offers a range of treatments and works closely with other professionals to help each veteran's individual needs. This can involve behavioural therapy techniques, anger management and helping a veteran to reduce their drinking or become abstinent from the substance safely.
"I find it incredibly rewarding to see the veteran being in control of the substance instead of it controlling them. In particular, watching them embrace, understand and grow with confidence as they put into place all what they are learning to manage their PTSD symptoms with healthy choices.
"It is fantastic to see them start to enjoy life again and listening to them talk and make plans about their future with excitement. The first time they start laughing again is great.
"To be in a position to offer your nursing skills to a person and provide the family with support during the most intimate, challenging and frightening moments they have lived through, is the most rewarding position to be in."
Mark, Community Psychiatric Nurse
Mark trained to be a nurse straight after school and joined Combat Stress in 2013. Once he qualified, Mark worked with older people in residential care before joining the Army as a mental health nurse.
While his employer has changed, Mark is now working with veterans rather than people in the Armed Forces but feels it helped him transition from the Armed Forces into civilian life. He is a community psychiatric nurse (CPN).
"I feel proud to be working for Combat Stress and feel privileged to be able to help fellow veterans.
"I help veterans with managing their mental health such as depression, anxiety, alcohol and anger issues. As part of my job, I help facilitate the 'Cope Better with PTSD' programme, developed by Combat Stress. This is an online group programme that helps veterans understand how the brain works in processing traumatic events and how they can manage this through lifestyle changes, breathing exercises, mindfulness and other techniques.
"Adjustment from military service to civilian life can be problematic for some and I try to help them with that. It is rewarding being able to help veterans and seeing them recover from their difficulties and being able to live more fulfilling and happier lives."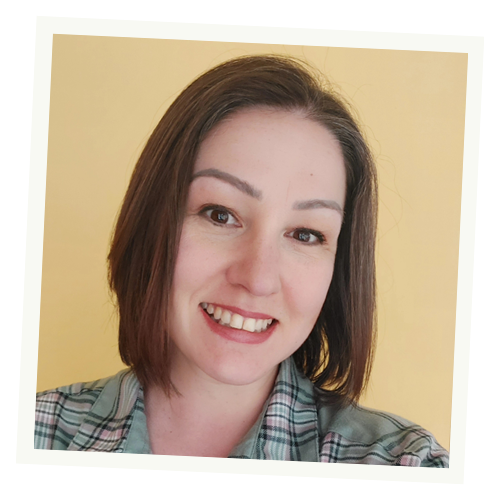 Kerry Crichton, Community Mental Health Nurse for East Scotland
"I travel the East Coast of Scotland supporting veterans with their mental health, empowering them to take control of their recovery. I do this by working with them to identify aims and encouraging them to set achievable goals.
"I enjoy my work immensely and feel privileged to work with veterans.
"They've sacrificed so much and deserve to be supported. When I hear of their past, I know I have the ability to support them in the present so that they can better their future.
"Nursing takes dedication and hard work. It can be exhausting but it's an incredibly rewarding and worthwhile vocation."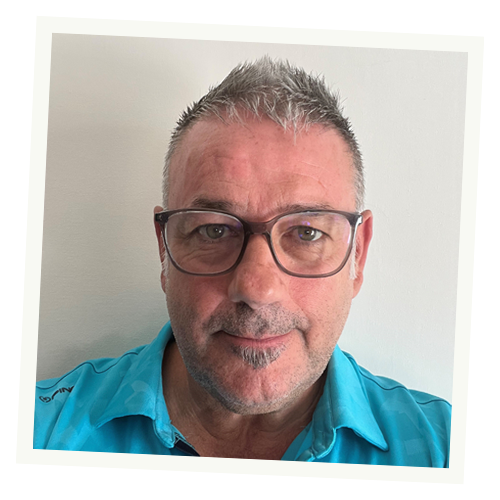 Brian Hanna, Senior Nurse for England South
"Supporting veterans and working for Combat Stress is very fulfilling and worthwhile. The charity offers great support to veterans and to me as a staff member.
"I feel I have evolved as a clinician and learnt new skills by helping veterans who are living with complex mental health needs.
"No day is the same. It can be difficult but being there to offer veterans support and see the changes on their journey to recovery is priceless.
"Nursing and nurses rock!"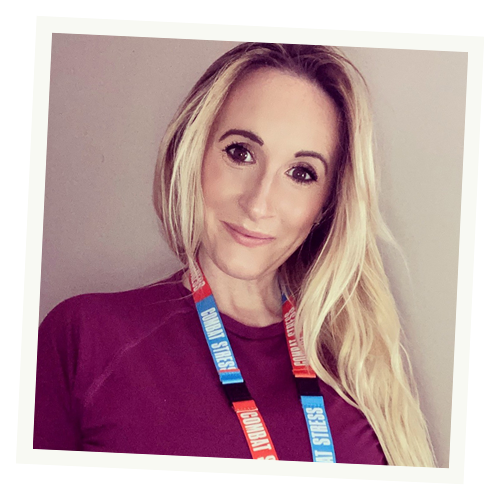 Rachel Speed, Senior Nurse, Community Team Highlands
"I work with veterans in the community who are experiencing difficulties with their mental health. My main role is to promote recovery, providing them with tools and techniques to manage their symptoms.
"Working at Combat Stress I feel incredibly privileged to be part of a veteran's journey to recovery, often hearing stories they've never told anyone before. I will never stop being in awe of the strength of those I have helped.
"For anyone thinking of becoming a nurse, go for it. If you have a genuine interest in people and their recovery, you will be fabulous."
Hear more from our nurses
Support more veterans
If you'd like to support our valuable work, helping former servicemen and women overcome mental health problems, then please consider making a donation - or setting up a regular gift - to help us continue providing our life-changing services to veterans.