You are here:
Celebrity Ambassadors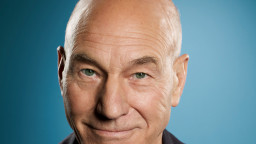 Sir Patrick Stewart
Sir Patrick Stewart and Combat Stress crossed paths in 2012 when our then trustee, Robert Bieber MBE, helped Sir Patrick to understand his father's wartime experience for the BBC's genealogy programme Who Do You Think You Are? Sir Patrick's father served with the King's Own Yorkshire Light Infantry and Parachute Regiment during the Second World War. He returned to the UK reportedly suffering from shell shock.
Sir Patrick Stewart said: "My father suffered in silence with the psychological wounds he sustained in the Second World War. Through meeting Combat Stress I understand how the trauma affected my father on a daily basis and why it is important for veterans to seek help."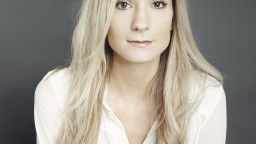 Joanne Froggatt
Known to the nation as Downton Abbey's lady's maid Anna Bates, Joanne visited Combat Stress while researching her award-winning role of a soldier suffering from Post Traumatic Stress Disorder (PTSD) in the film In Our Name. 
Joanne said: "I'm looking forward to helping Combat Stress raise awareness of its lifesaving work. Speaking to veterans helped by the charity gave me an insight into the world in which those suffering from trauma live. With the support of Combat Stress they can once again live a fulfilling life with their families. It is important that families know the signs of trauma so that they can support the veteran in seeking help. If veterans or their loved ones recognise a change in behaviour, I urge them to call the Combat Stress 24-hour Helpline (0800 138 1619)."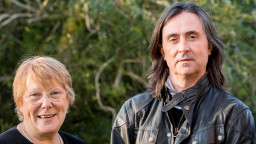 Neil Oliver
Best known for presenting series such as A History of Scotland, Vikings and Coast, Neil visited Hollybush House in 2017 to meet with veterans supported by the charity.
Neil said: "Through my work and the research projects I have been involved in, I am aware of the psychological impact war can have. Regardless of age, gender and conflict, the trauma of war can have a devastating and debilitating effect on service personnel and veterans. I greatly admire the armed forces. Through my role as ambassador of Combat Stress, I will use my profile to raise awareness of why the charity is needed and the invaluable work it does not only in Scotland but throughout the UK."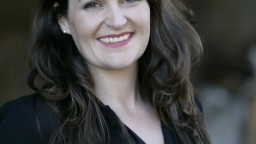 Sophie Faldo
Former Army officer and Channel 4 Great British Bake Off 2017 winner Sophie Faldo visited Tyrwhitt House in 2017 to find out how the charity supports former servicemen and women.
Sophie said: "Combat Stress is a fantastic charity, doing amazing work with veterans to help them overcome their mental health problems. I'm really happy to become an ambassador for the charity and look forward to helping them raise more awareness of veterans' mental health."