You are here:
Chiswick Church supports Combat Stress
Latest Stories
St Michael & All Angels Church in Chiswick, London marked Remembrance Day with a reading of Cosmo's War, a play based on the letters to and from the artist Cosmo Clark and his family during the First World War.
This week, fittingly, Mental Health Awareness Week, we were delighted to be presented with a cheque for £2000 from the author of the play, former BBC producer, Bernard Adams and Father Kevin Morris.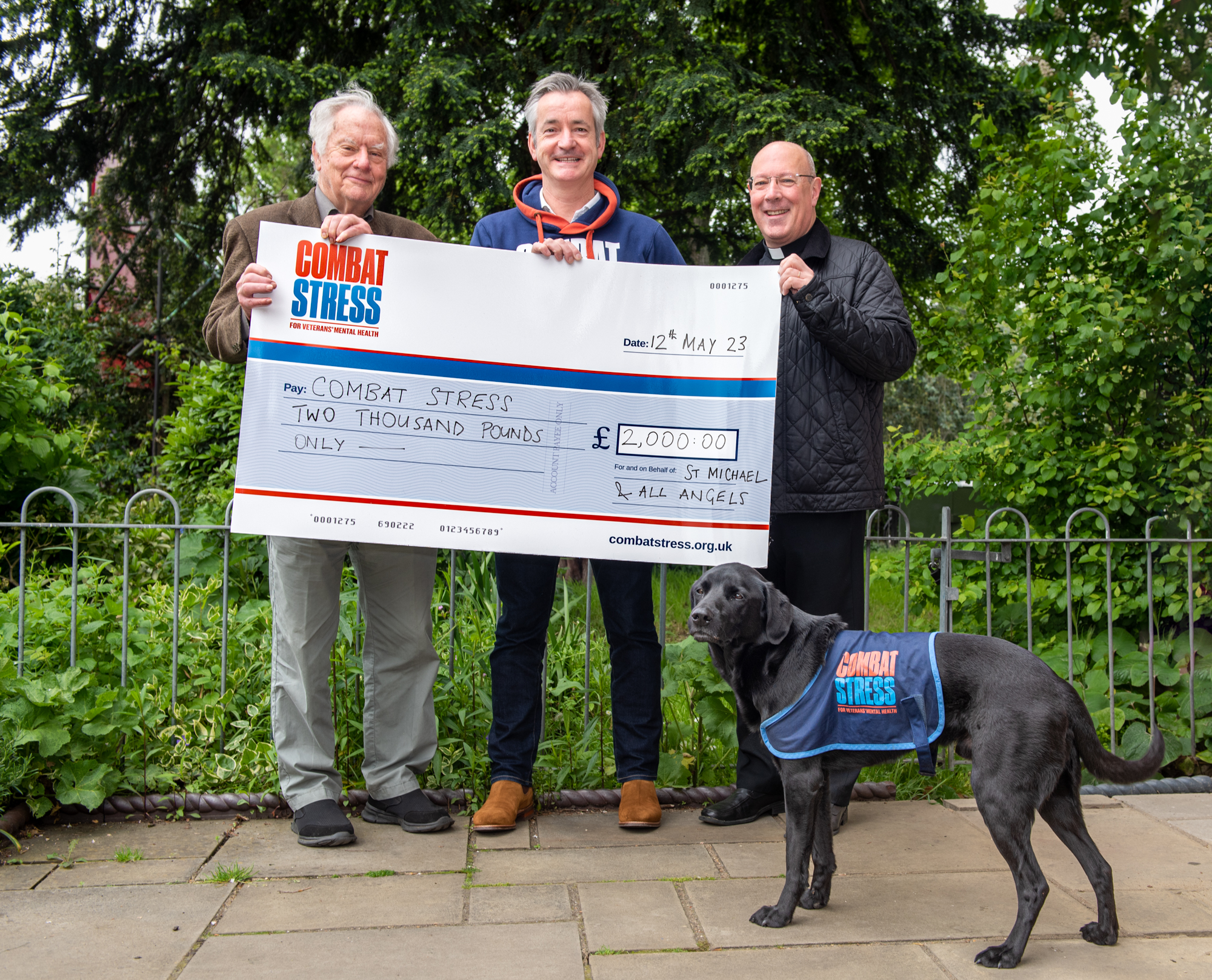 Cosmo Clark, who volunteered for active service aged 17, won the Military Cross and so did his brother Percy. Cosmo documented his experiences in letters and drawings from the front and later went on to become a well-known artist. His work in held in the Imperial War Museum and other collections.  
The production was a great success, and six of Cosmo Clark's great great granddaughters attended. We would like to thank Father Kevin Morris and his team for staging the production to raise money for Combat Stress.
If you'd like to take part in a challenge, organise an event or are looking for inspiration on how to fundraise for Combat Stress, there are lots of ideas here.